An autumn version of the hand print tree is hosted on pinterest using fall color construction paper for the cut outs of the kids hands.
Good for ages 6 and up.
View the image here:
http://pinterest.com/pin/202943526929560283/
Manualescanigo cuts out the arm too to use for the trunk in her version. She uses cardboard for the tree and crayon colored paper cut outs for the leaves.
Get the instructions here: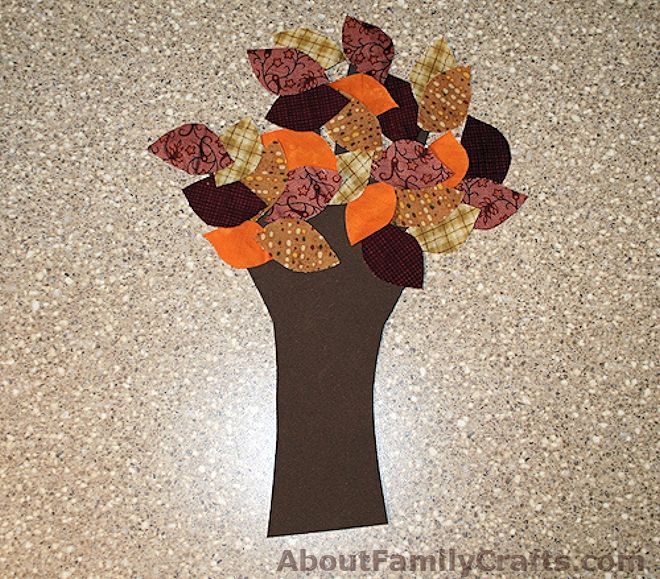 About family crafts uses fabric cut leaves for her version and glues them on to the hand and arm cut out.
Get the instructions here: