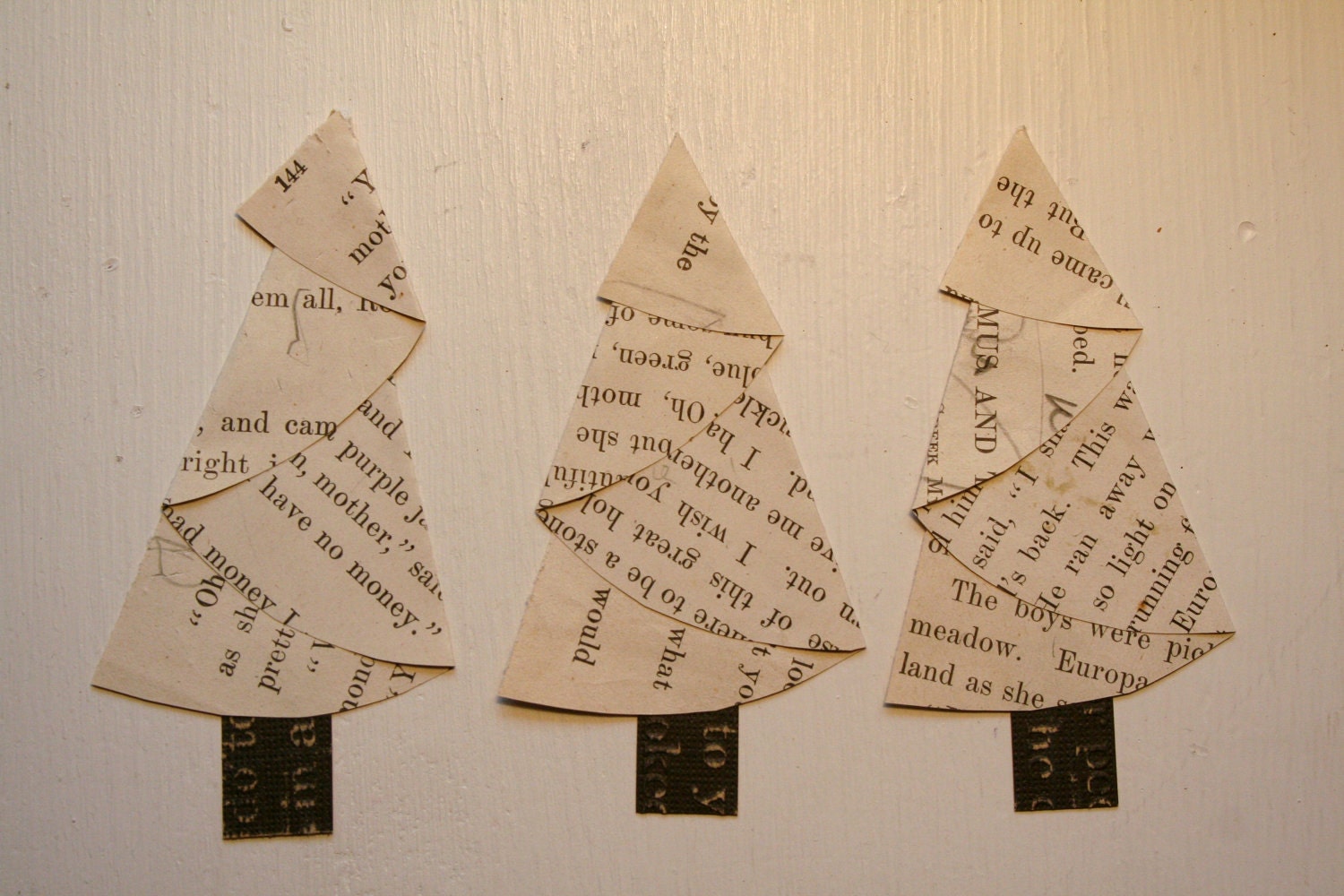 Gunny sack race turns vintage books into Christmas trees. Newspapers might be a good alternative. Simply cut into a circle, fold in half and fold back and forth to a tree shape design. Add a ribbon for the trunk.
Good for ages 7 and up.
View the image here:
http://www.etsy.com/listing/85273869/vintage-paper-christmas-trees
El hada de papel colors her version green.
View the image here:
http://www.elhadadepapel.com/2012/12/arboles-de-papel-paper-trees-papierbaume.html