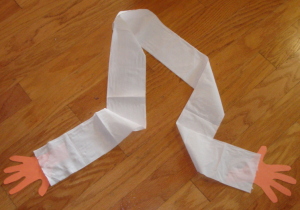 Toddler toddler has one of the cutest and loving craft ideas I've ever seen -- sending a hug in the mail. All you need is some toilet paper and flesh colored construction paper and glue to send your very own hug.
Good for ages 3 and up.
Get the instructions here:
http://www.toddlertoddler.com/send-a-hug-in-the-mail.htm
Tons of fun preschool activities shows an alternative hug using a handprint and curing ribbon.
Get the instructions here:
http://tonsoffunpreschoolactivities.blogspot.com/2011/02/long-distance-hug.html